About Us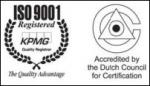 Incepted in the year 1992 at Umergaon in Valasd, Gujarat, M/s Cleanair Systems & Devices is ISO-9001 and Dutch council certified company. We are the well-known Manufacturer, Exporter and Supplier of Pharmaceutical Machines and Equipment like Sterilizing Tunnel, Dedusting Tunnel, Industrial Filters, Industrial Isolator, Custom Biosafety Cabinet, Laboratory Fume Hoods, Dry Heat Sterilizer and so on. The company has established an illustrious position under the able guidance of Mrs. Bhavna Gandhi, Managing Director of the company.

Infrastructure
We have a state-of-the-art manufacturing plant, spread over an area of 10,000 sq. meters at Umergaon in Valasd, Gujarat. The company has organized a complete assembly line with modern equipment for producing quality products. We directly import Ed Lydall (U.S.A) OR HNV Germany. We have set up our own sales and servicing network with qualified and dedicated team for the benefits of local and international markets.

Team
We are backed by a team of dedicated professionals, who are well versed in this domain. We also provide after sale services to the clients as per their specific requirements. The R&D of the company is in constant look out to develop new products to meet ever-growing requirements of customers. We are constantly evaluating and improving our training methods imparted to our staff to understand customers' requirement precisely.

Quality Assurance
We adhere to the commitment of providing high level of quality products to the clients on time. Products are properly checked in our testing department. We have an established program on customer service and quality. Our program is designed to re-emphasize quality performance and accuracy in every phase of our business. Our products are checked right from the import of original raw material, like filter paper, to the final delivery of the finished product.

Our Goal
In every aspect of these operations, we have a single-minded goal-the complete satisfaction of the customer. We give a prompt response to the queries and needs of clients through trained and qualified personal. We provide finest training procedures to enhance the skills of our work force.